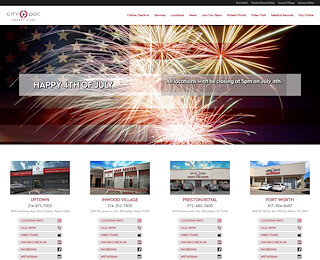 Urgent care as its name implies is a treatment given to patients when they have injuries or sickness that requires immediate attention. Urgent care is given to patients who do not have life-threatening conditions but need rapid attention from medical personnel.
FAQ About Cash Pay For Urgent Care
These are answers to some of the frequently asked questions about the cost involved when getting urgent care;
What Is the Difference in Cost Between an Emergency and Urgent Care?
There is a huge difference between emergency and urgent care. First, it is important to understand the difference between the two categories. An emergency condition has a life-endangering effect on a patient. It can cause a permanent impairment on individuals. Examples include; Gunshot wounds, seizures, stab wounds, poisoning, pregnancy complications, stroke, serious head injury, heart attack, fatal accident victims, and so on.
Urgent care situations can be a minor accident or injury, bleeding, slight chest pain, and so on, which requires patients to be properly checked and observed to prevent more complicated situations from arising. Due to the differences in severity of conditions and treatment, emergency treatment may cost more than urgent care.
Can I Go To Urgent Care Without Money?
Yes, you can. Standard urgent care facilities accept a wide range of insurance. To make the process less complicated you must make an effort to purchase health coverage from a recognized marketplace or insurance providers.
You can even plan further by asking your provider for urgent care centers that can be automatically added to your health coverage. You can also request a standard urgent care center to be included in your insurance package. This helps to reduce cash pay for urgent care.
How Much Does an Urgent Care Visit Cost Without Insurance?
Urgent care treatments do not cost as much as emergency care so you may pay for your bills without health insurance. It is however important to note that the cash pay for urgent care varies.
It largely relies on the nature of your sickness, injury, or condition as well as the urgent care center that you visit. Sometimes, these centers refer patients to a specialist or advise that patients should be transferred to the emergency unit which may require health insurance or additional costs.
How Much Does It Typically Cost To Go To An Urgent Care Center?
Generally, urgent care is an inexpensive form of medical care and usually involves less cost when compared to other types of medical treatment. The cost of medical examination and treatment generally depends on factors such as; insurance, facility visited and extent of illnesses, and so on.
Can I Pay Cash at an Urgent Care Center?
Yes, you can. Cash is allowed especially if the total bill is very small. It also depends on the urgent care center you visit.
Visiting a standard urgent care center will provide you with a variety of options that you can pick from. Whether insurance or cash pay for urgent care, our outstanding facility provides affordable and excellent services. Contact City Doc Urgent Care or walk-in for covid 19 testing and urgent care:
Cash Pay Urgent Care
CityDoc Urgent Care Fort Worth
8179848687
3020 W 7th St 210
Fort Worth
TX
76107
View Larger Map