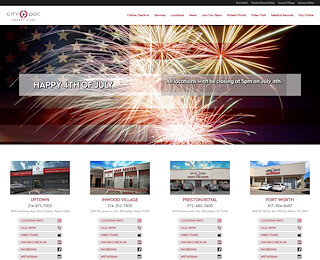 The medical profession is the most prestigious and valuable to humanity as it deals with preserving lives by providing qualitative healthcare to patients in need of it. There are many branches of medicine because it is vast, and the human body also is complicated.
These are some of the branches of medicine;
Anatomy: This branch of medicine is concerned with studying the physical structure of the human body.
Genetics: This is all about the study of genes and how they impact human health and the body.
Pediatrics: This is the branch of medicine that concerns itself with the medical care ideal for infants, children, and adolescents.
Pediatricians are responsible for providing the medical care needs of persons from some few days old through 21 years of age. This is adhering to the standard laid down by the American Academy of Pediatrics. These professionals are best suited to care for minors' medical needs because they specialize in and are passionate about seeing minors recover from their health challenges.
At City Doc Urgent Care, our top-of-the-line and licensed Pediatricians are on hand to provide your children's urgent care in Fort Worth.
WHY DO MORE PARENTS IN FORT WORTH TRUST US WITH THEIR PEDIATRIC URGENT CARE NEEDS?
No matter the urgency of the health care needed, our emergency response team will attend to the matter with utmost professionalism.
We are not just the leading pediatric urgent care providers in Fort Worth on lips; our actions prove it. Our main goal is to provide urgent care need for minors without any further complications. We operate under the accreditation of the Accreditation Association for Ambulatory Health Care (AAAHC), which, together with our unsurpassed track record, gives us an edge in the discharge of emergency healthcare services for minors.
People believe in positive results, which is one reason why parents who have enjoyed our excellent Fort Worth pediatric urgent care refer us to others whose minors are in urgent need of our second to none healthcare services.
With at least five locations in both Dallas and Fort Worth, including the possibility of you booking online for check-in with one of our supportive Pediatricians or coming over to consult with any of our friendly medical staff, you are assured of convenience all through.
We are in this business to provide your minor's healthcare needs in the most comfortable of environments. Our medical and non-medical personnel are hired and trained to provide exceptional pediatric urgent care in Fort Worth.
Our Healthcare Services Are Affordable
We've emphasized being the foremost healthcare provider for minors with a comprehensive plan affordable to all. We are an in-network provider for many insurance plans, and if you do not have any insurance plan, you can pay for our services without having to break the bank.
Our Physicians Are Ultimate
We have assembled the top professional Pediatricians to provide your minors superlative pediatric urgent care needs just because we are in business to satisfy their healthcare needs.
These and many more reasons are why parents in Fort Worth trust us to deliver their minors' healthcare needs.
Contact City Doc Urgent Care or walk-in for covid 19 testing and urgent care:
Uptown: 214-871-7000,
Inwood Village: 214-352-7800,
Preston/Royal: 972-480-3400,
Fort Worth: 817-984-8687.
Pediatric Urgent Care Fort Worth
CityDoc Urgent Care Fort Worth
8179848687
3020 W 7th St 210
Fort Worth
TX
76107
View Larger Map